William Reed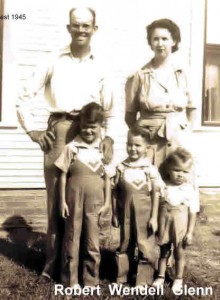 My Reed family roots in Texas go back to before 1839, but our Palestine roots are not as deep and were not very long. However, the years my family spent there (1949-1961) were very important to me.
I was born at the Palestine Sanitarium in the middle of an ice storm in February 1951. I was the eighth of nine children in the family of John Edwin Reed (1906-1987) and Ida Mae Martin Reed (1914-1990). There were five older brothers and two older sisters. My cherished role as the baby in the family was taken away in 1956 by a younger sister.
Our ten acres on Brushy Creek Road were surrounded by miles of open fields and wooded tracts of land. There were fences to climb over or crawl under. The fences were meant to keep animals in, not to keep children out. We roamed up and down the hills and walked along the streams and small ponds around us. The pine trees on the side of a hill was a favorite playground. Pine cones and pine needles, along with a little imagination, provided entertainment in the absence of television. My mind slows down when I wistfully remember the unique sound of the wind blowing through the tall pine trees on the side of that hill close to our home.
Our Dad, a strong quiet man, operated sawmills with his brothers, in the Neches River area throughout the 1940′s and 50′s. If you know what skidding means and the words gee and haw, you may have some idea about the difficulty of the work that he did. Several of his young sons helped share the load of the sawmill business. I barely remember piles of sawdust that seemed like they were 100 feet high. The smell of fresh-cut wood remains as one of my favorites.
Six brothers and sisters attended Palestine High School. Robert (1955)1955 Robert Reed, Wendell (1956)1956 Wendell Reed, Glenn (1958) 1958 Glenn Reed(1940-1987), and Carolyn (1961)1960 Carolyn Reed were graduates. We moved to Houston in the summer of 1961, so Vernon (1962)1960 Vernon Reed(1944-1996) had to leave after his junior year. Edna (1964)1961 Edna Reed just finished her Freshman year. Melvin would have been 1966 and I would have been in the class of 1969. We went to Jesse H. Jones High School in Houston. Becky would have been in the class of 1974 and went to Daingerfield High School from Lone Star, Texas.
The Arc Lights captured the spirit of the school as well as the gentle temperament of the town that I knew as a child. It was a very good time in my life.
This yearbook/website project began in the summer of 2000 when I was fortunate to meet some members of the Class of 1956, and my brother Wendell allowed me to scan the 1955 & 56 yearbooks to place the pages on Yahoo. We began with very little knowledge of digital images, and no idea of how to start a web page. Yahoo Geocities was the tool used to create the website that finally got a home away from Yahoo in 2005. Visitors since 02-25-05 until 02-16-2011 was 39629 and the Alumni Memorial page visitors since 09-25-04 until 02-16-2011 was 61251.
Starting in July 2006, I shared the idea that an Alumni Association was needed for Palestine High School. The idea remained just an idea until Janice Bedre Burris 1958 took the lead. The result of her involvement led to an initial meeting on October 10, 2007, and the PHSAA organizational meeting on January 22, 2008.
I was retired from a 25 year career in banking and mortgage lending in Houston at the end of 1999 due to complications of diabetes since 1958. I have lost most of my sight and both of my legs below the knee in my 53+ year battle with this difficult inherited disease. I will struggle stubbornly until I am no longer able to alter my own destiny. With regret I must admit that there was much more that I could/should have done with my life.
With the help and support of my family, friends and new contacts with other 'good folks' from Palestine, I hope this project will remain a place where PHS classmates can find a connection to their past.
As for me, I want to remember my experiences, not my dreams. Prove me wrong, so we can both be right.
William Reed
February 11, 2011
Reed Family Page on facebook (http://www.facebook.com/Reed1839)
Reed Family Tree from 1803 (http://reed.txua.com/1839Reed/)
Reed Family in Texas (http://reed.txua.com/index.html)